Stick vacuum cleaners are all the rage nowadays as they're helpful in every room of the house. They're also space saving thanks to the thin design, and they'll clean all of the hard to reach areas that normal vacuum cleaners often wouldn't be able to get.
Most stick vacuums can also be split into two pieces – a handheld vacuum cleaner and a longer stick cleaner. This gives you the versatility to clean your entire house without having to buy two separate products.
Today we'll be looking into everything about stick vacuum cleaners, whether you should get one, and how to choose the right stick vacuum cleaner for you.
Tell Me More About Stick Vacuum Cleaners
Stick vacuum cleaners are handy in more ways than one, and they're also often cordless too. This means that they run off of a lithium battery which you will need to keep charged in order to use your cleaner.
The cordless design is always helpful, but it often compromises on some of the cleaning power. Cordless stick vacuum cleaners are known for not performing as well as traditional corded vacuum cleaners.
To avoid this difference becoming too noticeable, it's important that you keep your battery charged up as much as possible. The more power your stick vacuum cleaner has in its battery, the better it should perform.
Using a stick vacuum cleaner with low battery charge will easily be able to show you the lack of cleaning power it has. Stick vacuum cleaners can be beneficial, but make sure that you always have the battery charged up to maximize the ease of cleaning.
The Average Price Of A Stick Vacuum Cleaner
The price of stick vacuum cleaners vary so much that it would be impossible to get a reliable answer to the average price of one. You can get budget-friendly stick vacuum cleaners for as little as $70, while high end alternatives go for nearer $2,000.
We use a stick vacuum cleaner that is in the middle of these two extremes at around $600. This seems to be the most common price for a stick vacuum cleaner, but as there are so many options on the market, you might see that the cheaper models are the most popular.
As with anything, you're often paying for quality. A higher priced stick vacuum cleaner is more likely to clean better and have a more impressive battery life. However, if you're happy with a less powerful suction and can keep it on charge all of the time, then a budget cleaner might be the best choice for you.
Stick Vacuum Cleaner Specifications
There are a number of things that you will be looking for when it comes to your stick vacuum cleaner, such as how long it takes to charge, its run time, and how noisy it is. We have compiled a list of the most commonly sought after specifications for stick vacuum cleaners, with the average result and its variation.
Stick Vacuum Cleaner Weight
The average weight for a stick vacuum cleaner is 2.8 kilograms (6.2 pounds). This will vary from model to model, though, so the variation is between 2.1 and 4.1 kilograms (4.6 to 9 pounds).
Charging Time
The charging time on a stick vacuum cleaner is going to be very important as you don't want to sit around for hours waiting for your vacuum to charge! The average time that we have found is 4 hours, while the variation is between 2.6 and 8 hours.
Running Time On A Single Charge
Of course, you want a running time that is going to last for the duration of your cleaning spree. There's not much worse than being half way through vacuuming when the cleaner runs out of battery.
From the stick vacuum cleaners that we've seen the average running time on a single charge is 13 minutes, with a variation of 6 to 33 minutes.
Collector Capacity
Again, you don't want to be emptying out your collector every couple of minutes while you're trying to vacuum your house. The average collector capacity that we have found is 0.4 liters, and the variation of this is between 0.2 and 0.6 liters.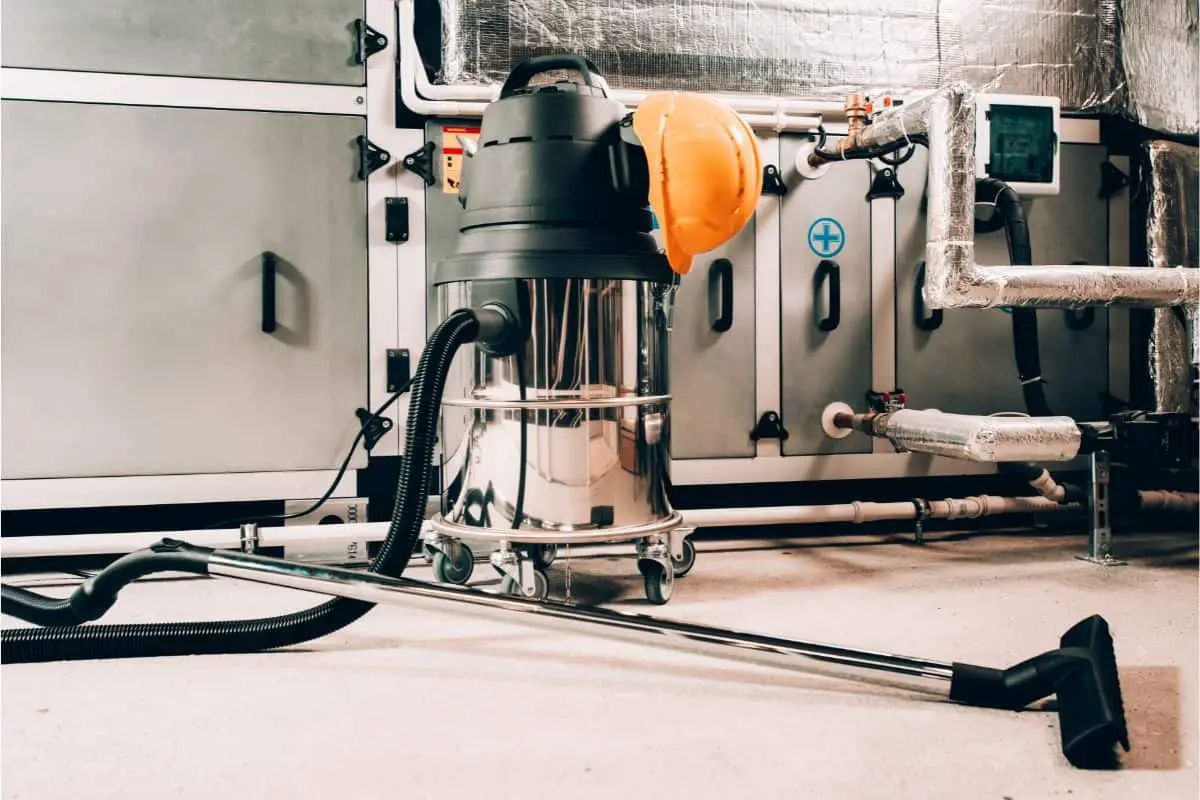 Noise Level
Finally, the noise level of your stick vacuum cleaner is also going to be a consideration to take into account. Vacuum cleaners can be very loud, and you might want to consider your neighbors or household members who don't enjoy loud machinery.
Luckily, stick vacuum cleaners tend to be quieter than traditional vacuum cleaners. The average that we found was 74 decibels, with a variation between 67 and 84 decibels.
Stick Vacuum Cleaners Key Features
When you're looking for the best vacuum cleaner for you, there are some key features that you're going to look for to ensure that it's the one that you want. Here are a few key features to keep in mind when choosing your new stick vacuum cleaner.
Ease Of Use
Make sure that you give your stick vacuum cleaner a test run before you buy it. Does it roll around well or get stuck on the floor a lot? Can you take sharp corners with it? Is it easy to lift to vacuum up cobwebs and dust from the walls and ceiling?
All of these questions should be asked to ensure that you know that you can use your stick vacuum cleaner for anything.
Some of the models that we've seen can weigh up to 4 kilograms, which might not seem heavy to start with, but will certainly start to feel heavy when you're lifting them up and maneuvering them on thick flooring.
Charging Time / Running Time
The most useful stick vacuum cleaner to you will be one that does not take too long to charge, but that has an impressively long battery life. You do not want to run out of charge before vacuuming the entire house and have to wait until it charges back up to use it again.
Some stick vacuum cleaners can charge much quicker than others, with some taking four hours while others can take all night to charge!
There are many factors that influence how long your vacuum's battery lasts, such as the floor surface and the power settings. As we've mentioned before, some stick vacuum cleaners only have a run time of 6 minutes on a single charge – that's not long at all.
If you really like a stick vacuum cleaner that has a low battery capacity like this, it might be worth looking to see if you can purchase a separate spare battery to swap over once the first one has run out.
Battery Life
Speaking of batteries, most battery packs that come with a stick vacuum cleaner are Lithium-ion. They are commonly known to perform better and for longer than nickel-cadmium or lead-acid batteries. These latter options are found in older models of stick vacuum cleaners.
When it comes to picking your new stick vacuum cleaner, always check the warranty for the battery. Some only come with a short warranty for the battery, despite the warranty for the rest of the vacuum being much longer.
This is to make you think that you're getting a great warranty with your stick vacuum cleaner. However, the battery is often the first thing to break down once you have been using your vacuum for a while. So, ideally, you'll want a longer warranty on the battery than just a few months.
Some well-known brands of stick vacuum cleaners are now making it possible for you to purchase a separate battery pack so that you can use it as a spare. This would allow you to have two batteries charged up before you start cleaning, preventing you from running out of charge halfway through the task.
Another benefit of spare batteries is that you can replace them when they eventually stop holding charge. Instead of replacing the entire stick vacuum cleaner, you can just replace the battery. So, when looking for your new vacuum cleaner, we suggest that you take note of whether you can get another battery pack for it or not.
Power Settings
Some stick vacuum cleaners come with variable settings that you can choose depending on the cleaning task at hand. This means that you can alter the settings for more delicate areas, such as rugs, or increase the power for tough stains and dirt.
If you want a stick vacuum cleaner that is more likely to be able to help you in a number of different cleaning situations, we suggest looking for one that has multiple power settings. Many models are now even coming with a boost mode for the toughest of stains, but bear in mind that this will impact the battery life.
Filtration System
Filters need to be cleaned and emptied, so you should make sure that your stick vacuum cleaner has an easy to remove filter. If anyone in your household has allergies, you might want to consider a HEPA filter within your vacuum that has been created to filter more than 99.97% of 0.3 micron dust particles.
Flooring Compatibility
If you have more than one type of flooring in your home, like most of us do, you might want to find a stick vacuum cleaner that comes with more than one vacuum head. These will include a softer head for hard floors and a harder brush for carpet.
If you only have one type of flooring in your home, make sure that your stick vacuum cleaner corresponds to this. Many high-end brands now come with a feature that detects the flooring that is vacuuming to automatically swap the heads instead of you having to do it.
Wet And Dry Abilities
Some stick vacuum cleaners on the market are able to vacuum liquids. However, there are often strict rules about this in the instruction manual, so follow these to avoid breaking your vacuum.
If you don't need this feature, you might choose to stay away from it. It will increase the price of your vacuum and using the feature incorrectly has the potential to break your vacuum prematurely.
Added Tools
A lot of stick vacuum cleaners now come with additional features that you can use to make your cleaning task easier. For example, some come with a mop attachment, a thinner crevice tool to clean areas that a normal vacuum wouldn't get, or a brush for pet hair.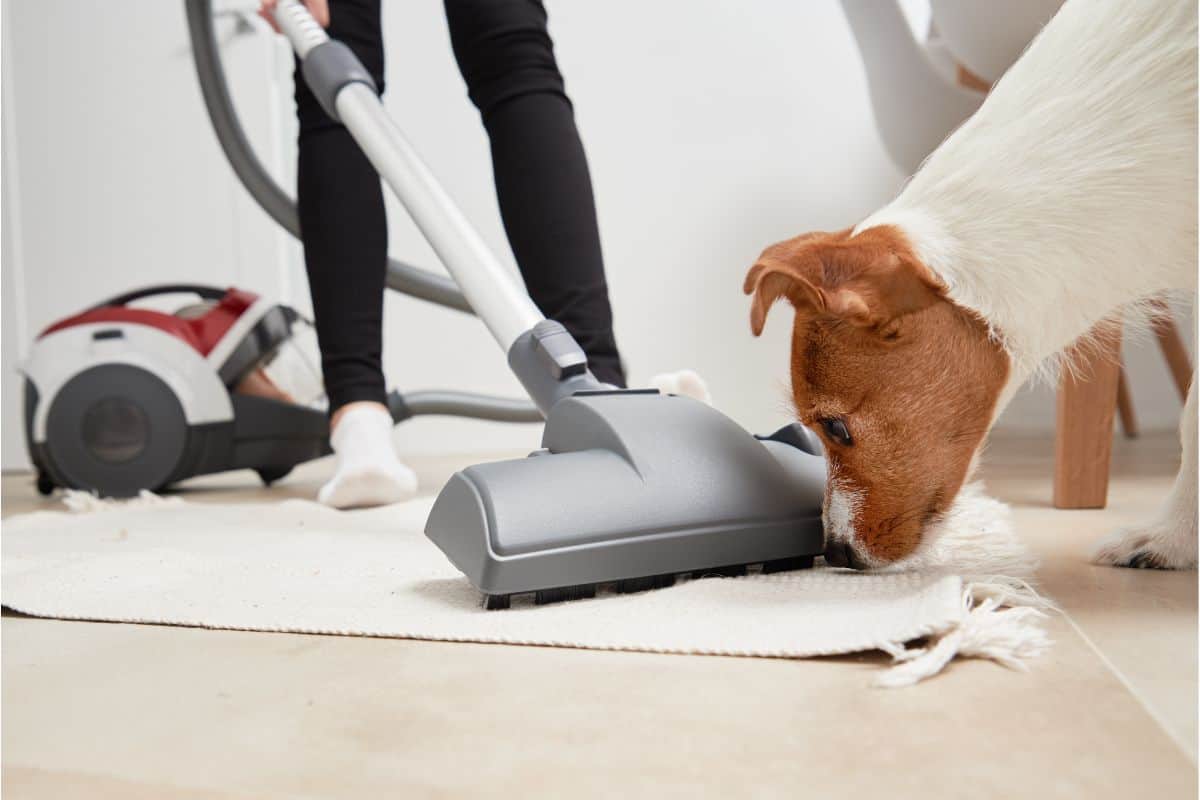 If you're opting for a stick vacuum cleaner with additional features, check to see where you can store the attachments.
Some vacuums come with neat places within the handle for them to be stored, while others allow you to hook them on the wall mount. Some won't give you a place to store these attachments though, which means that they could get lost easier.
Convertibility
Another great feature to look out for is a convertible stick vacuum cleaner. These can change from the long stick vacuum to a handheld device better suited to smaller cleaning jobs such as under furniture.
Mounting Equipment
A mountable charging base will allow you to hang your stick vacuum cleaner wherever you want in order to keep it out of the way. This will allow you to keep the stick vacuum cleaner always fully charged for whenever you need it. We think that mounting equipment is an incredibly important feature for stick vacuums.
Summary
We hope that this article has helped you find your new stick vacuum cleaner! These types of vacuum cleaners can be incredibly useful and easy to store away, but remember to check the battery life. Some models come with very short battery life as well as long charging times, which is going to prove to be annoying in the long run.
Stick vacuum cleaners are not inexpensive, so you're going to need to make sure that you choose the best model for you. Our key considerations section should help you with this – good luck!