Do you face difficulties in removing microscopic fine dust particles? If yes, then the most intelligent vacuum is the solution to your worries. 
Dyson V15 Detect vacuum possesses an innovative laser technology on its cleaner head that allows you to remove all microscopic fine dust particles and ensures polished hard floors. Moreover, it has remarkable intelligence due to autodetection technology that adjusts the battery according to the size of dust particles, thus ensuring deep cleaning every time.
Interested in buying Dyson v15 vacuum, if yes, then this article has put together all of the useful information to enable you to make an informed decision.
Let's get started
What is Dyson V15 Vacuum?
Dyson V15 vacuum is a revolutionary addition to the world of vacuuming. Dyson V15 is specifically a perfect choice for those who are crazy about cleanliness and want flawless, polished, and neat hard floors.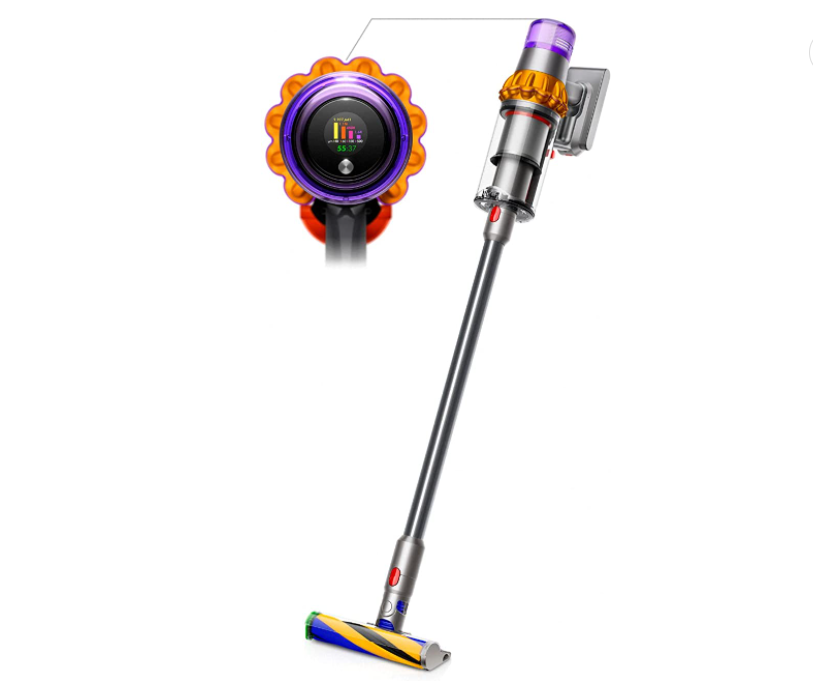 It is one of the most powerful, intelligent cordless vacuum cleaners. Its amazing suction power coupled with laser technology to reveal even microscopic fine dust makes it an amazing vacuum cleaner. Moreover, it comes without a cord which further makes it easy to use and you can clean your surfaces without worrying about its cord.
For knowing more about this vacuum cleaner, keep reading.
How Dyson cordless Vacuum is different?
I always appreciate innovative things and love to keep them. The reason behind selecting Dyson cordless vacuums was also its breakthrough technology yet simple and minimalistic design. For all those people like me who are fond of having unique things and love to spend on innovative technology, let me share some auspicious features of the Dyson V15 Vacuum that make it distinct from other vacuums.
Laser Technology
The most amazing feature that enables it to outclass other vacuums is its high torque cleaner head. The laser technology installed on the slim fluffy cleaner head of Dyson D15 allows you to even detect invisible dust particles that are not visible without it. The high torque cleaner head helps you to avoid missing any invisible dust particles and promises flawless look on all floor types.

Cordless vacuum
The vacuum does not have any cord which makes it easy to use and move around your house or office without worrying about the cord.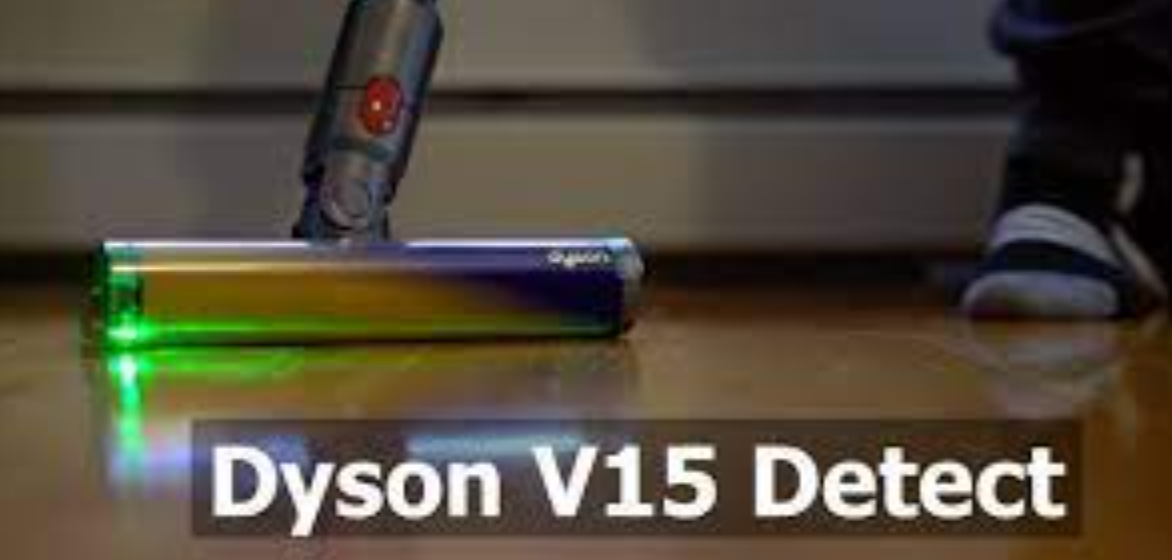 Real time Scientific proof of cleaning
One of my favorite features of this vacuum is its ability to provide scientific proof of cleaning via its lcd screen. It has an LCD screen that gives you all information about what it has sucked and provided you scientific proof of cleaning.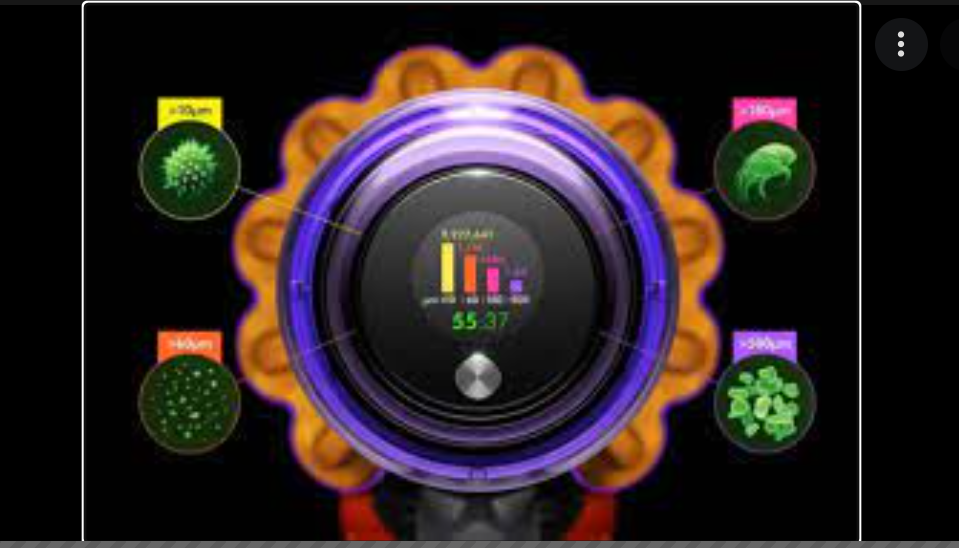 Autodetection feature
Another startling feature that has amazed me a lot is its autodetection feature for removing the varying levels of microscopic dust. It is intelligent enough that it automatically adjusts the power according to the microscopic dust level it has to remove. This is the reason this vacuum is called the most intelligent cordless vacuum.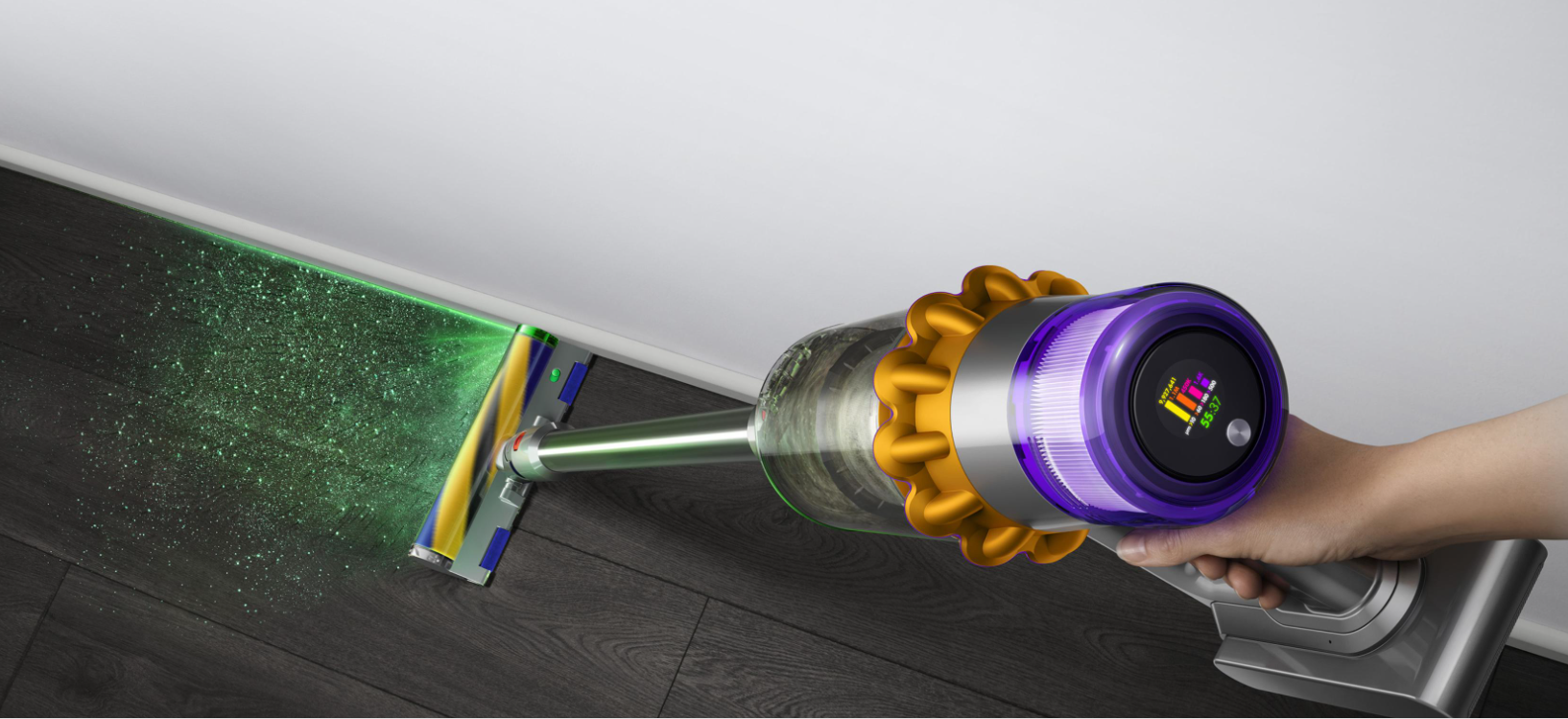 Amazing suction power & sealing capability
Like many other vacuum cleaners, this vacuum cleaner provides you with amazing suction power and sealing capabilities. Therefore, you will never regret buying this vacuum.
Perfect for hard floors
If you have hard floors within your house or office and you are crazy about their cleanliness then Dyson V15 is made for you. It gives a new polished look to your hard floor by removing all microscopic dust particles efficiently. However, it is equally suitable for other floor types as well.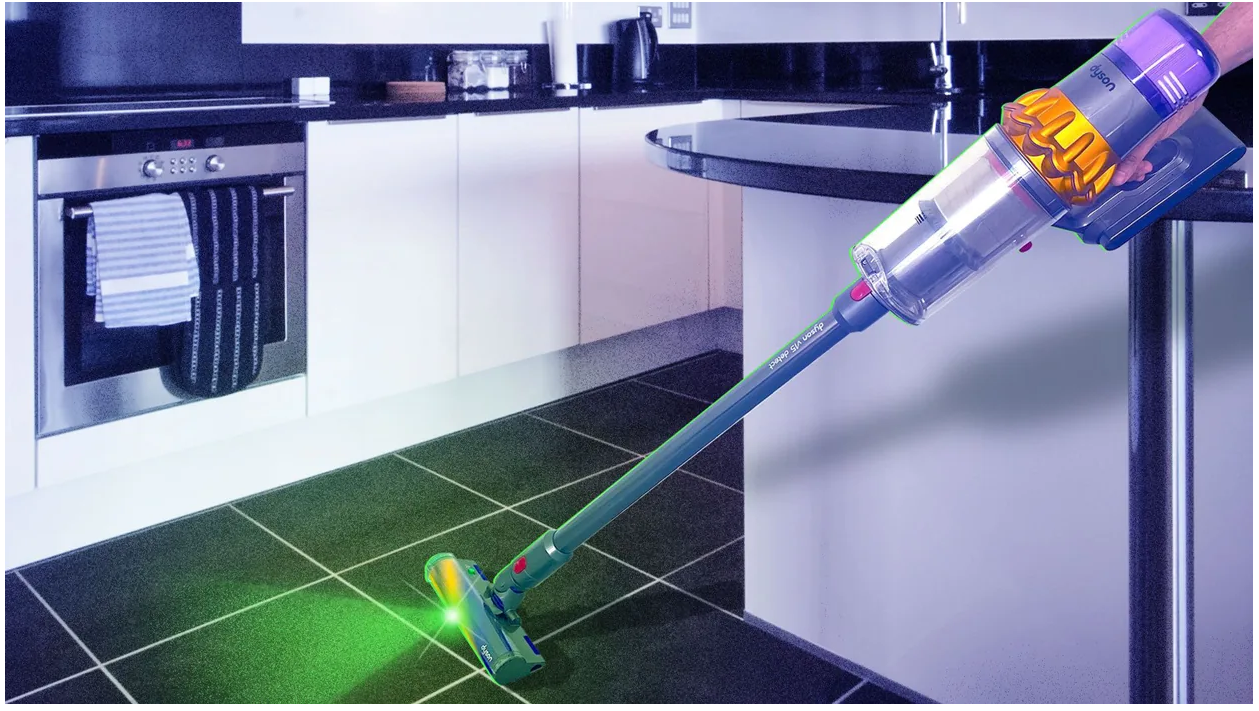 Good in removing pet hair
I am sure many of you like me cannot imagine life without having pets. I have four dogs and one cat and all of them possess long hair. However, keeping my house clean and free of pet hair was never as easy as with Dyson V15. It possesses remarkable efficiency in removing pet hair.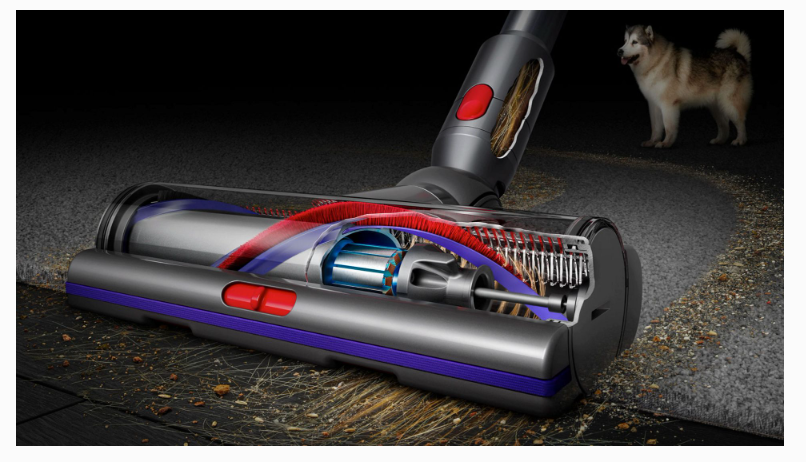 Easy to maintain and empty
You can easily optimize the performance of your Dyson V15 vacuum as it is very easy to maintain via its crevice tool and mini soft dusting brush. Moreover, it possesses a large bin with a point and shoots system that helps to remove dust loaded easiy. The combination tool also faciliate the users.
Click-in-battery
Furthermore, the power mode make it easy to use. The click-in-batteries can charge the machine on and off easily.
Latest Detangling technology
It also possesses the latest detangling technology that allows you to remove microscopic particles both from hard to reach places and delicate surfaces and ensure deep clean.
What do Customers think about dyson cordless vacuums?
What customers think about V15 Dyson Vacuum plays an important role in either inspiring or discouraging new buyers whether to consider it or not. As in the present digital world, most people see customer reviews before investing their resources in buying a product. Let's have a look at some interesting customer reviews over Dyson V15 Vacuum.
The average customer rating has given Dyson v15 4.6 out of 5 which is impressive enough to convince potential buyers to try this intelligent and most powerful vacuum. The majority of customers have specifically praised the performance of vacuum on hard floors. This is the reason that it has received a 5out of 5 rating for vacuuming on hard floors. In addition to this, good suction power, suitability for stairs, and efficient cleaning of pet hair in every cleaning session are some other attributes that make it the most wanted and preferred vacuum cleaner by nearly all of its customers.
Therefore, based on customer ratings and reviews, if any of you looking for the most powerful vacuum that can give your hard floor a clean and polished look with little effort then the Dyson V15 vacuum is made for you.
Is it worth Spending?
Before making a final decision to purchase this vacuum cleaner, let's have a look at some of its pros and cons:
Pros:
The laser slim fluffy cleaner head is an interesting update within this vacuum
The laser reveals microscopic dust
It gives scietific proof of deep clean via lcd screen
It is the most powerful, intelligent, and cordless vacuum cleaner
It is easy to use
It is not noisy at all
It is perfect for removing pet hair
It is equally good for hard floor and high pile carpet
It possesses an autodetection feature for required suction strength
It has amazing suction power and sealing capability
It ensures no hair wrapping with anti tangle comb
It comes with excellent power mode
It has excellent customer service and delivers even before delivery date
Cons:
It is expensive
Sometimes, it is hard to move carpets
The hand unit gets heavy if it is used for a long time
The duster only reaches around ½ inch from the wall. With this, you can only see the microscopic dust but cannot get it.
It has stubborn dirt brush
Frequently Asked Questions(FAQs):
Q1. Is Dyson V15 Vacuum good for both carpets and hard floors?
Yes, it is equally suitable for both carpets and hard floors
Q2. What is the run time of this vacuum?
The run time of this vacuum is around 60 minutes
Q3. Does Dyson V15 work with 240v?
It works well with both 100 and 240 v.
Conclusion:
In conclusion, the Dyson V15 Detect vacuum is one of the most powerful, intelligent, and efficient vacuums that can see microscopic dust. The laser slim fluffy cleaner head is the most auspicious feature of this vacuum. It is equally good for both carpets and hard floors and removes pet hair efficiently. moreover, you can even remove dust from narrow gaps.