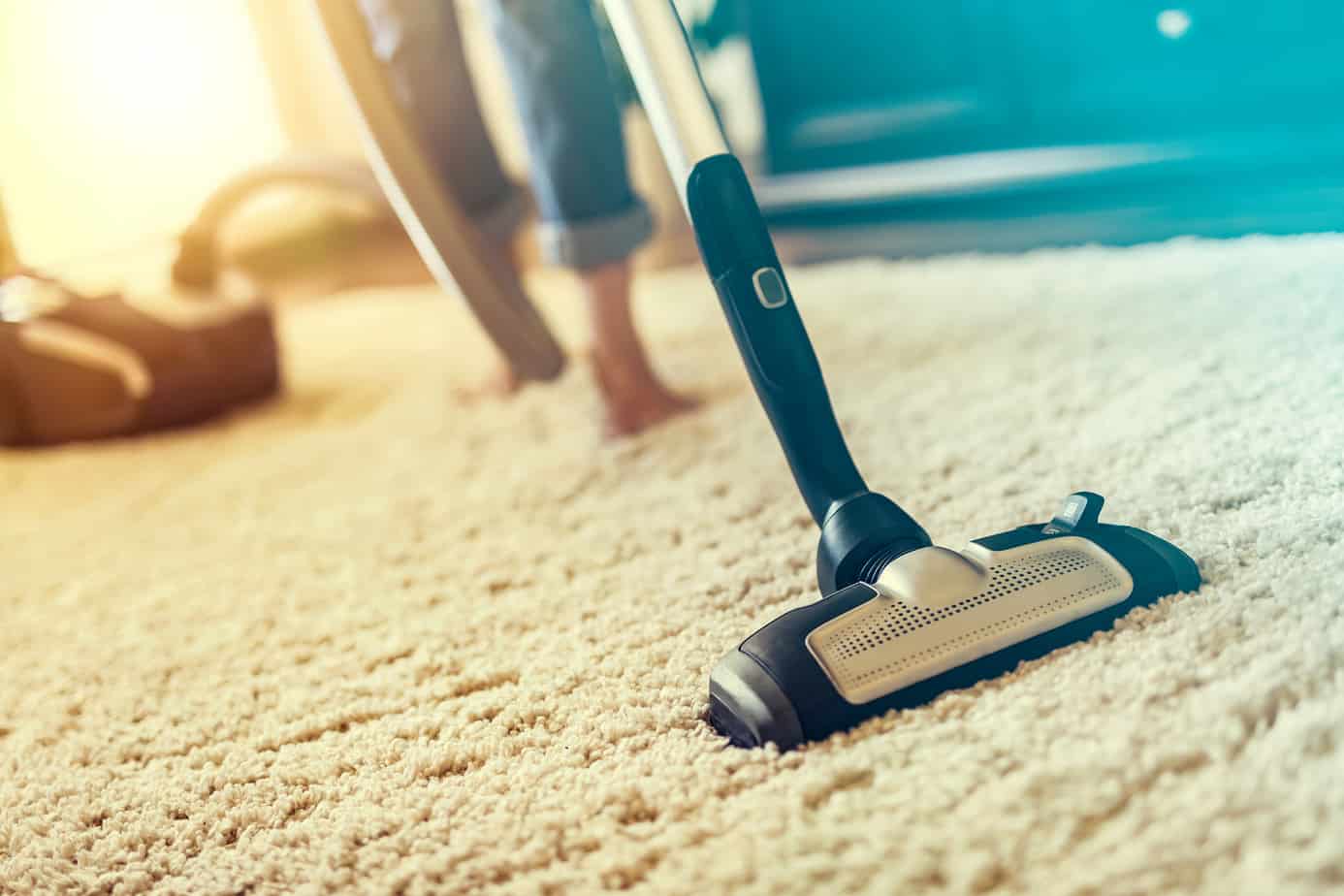 Best Canister Vacuums
If you're here, you're looking for the best canister vacuums and how to choose which one is best for you.
What Are Canister Vacuums
Canister vacuums are vacuum cleaners on four wheels with a long hose and a lot of attachments. The wand can be detached from the power brush. Most wants have the ability to be extended. This is great if you need to clean cobwebs and don't want to pull out a ladder.
Types of attachments
Crevice tool
Small motorized vacuum head
Non-motorized vacuum head (really useful for draperies)
Dusting Brush
Some canister vacuums come with special attachments for vacuuming your pets. Others come with a bare floor brush. It has short, stiff bristles that help remove fine dust and grit from tile and hardwood flooring.
Another possible attachment is the ceiling fan and blind attachment and a mattress attachment.
What Are Canister Vacuums Good For
When I was little, my mom had a Kirby.  Yes, really. And she'd bought it from a door-to-door salesman when she lived in New Jersey.  It was a good vacuum. Then when we moved to a house with two sets of stairs, she bought a canister vacuum.
Canisters are fantastic for stairs. An upright and stick can't get into the cracks as easily. And you don't have to lift the canister to vacuum. You just put on the attachment and vacuum the steps and the rise.
Canister vacuums also can have great suction consistently provided their vacuum bags aren't full. Remember to replace them regularly.
What Aren't Canister Vacuums Good For
Canister vacuums aren't good for quickly cleaning up anything. They tend to be big and bulky.
They're also not great if you live in a small place. They're not as easy to pop in the corner as an upright vacuum. And you can't hang them on a wall like a stick vacuum.
How Do You Choose A Good Canister Vacuum
You want to look for a long enough cord that you can vacuum your largest room without having to move the plug. That's assuming you have normal sized rooms! I like a cord that's at least 15 to 20 feet. And make sure the cord retracts.
Next, you want the canister to have good wheels that rotate to make it easier for the canister to move around while you're vacuuming. Our old one crashes into furniture because its wheels don't move. The canister can go straight really well.
Find a canister with a motorized power brush head. If it's not, you have a large bulky electric broom, and it won't clean carpets well. You'd be better off getting a stick vacuum instead for the price.
And you will want the connectors to work smoothly. If you have to struggle to connect or disconnect an attachment, you won't be happy. And if you're not happy, you won't be vacuuming enough.
What Are The Three Best Canister Vacuums
These three vacuums are high quality from reputable companies. And they're good sellers with positive reviews.
The Best Canister for the Lowest Price
Bissell Zing Rewind Bagless Canister Vacuum
The Zing is under $70. You also never have to worry about vacuum bags.  You're getting the convenience of a stick vacuum with stronger suction and an easier way to clean stairs and harder to reach spots.
There's a foot pedal on the vacuum head that allows you to change the level from hard surface to carpets easily. It's not a good vacuum cleaner for thicker carpets, though, because it doesn't have a motorized beater bar.
And I really like that the Bissell Zing has multiple filters to reduce allergens in the air. You can easily remove and wash the filters.
Some people felt the cord was a bit shorter than they would like. It does have an automatic rewind.
There are a number of additional attachments you can purchase that will work with the Bissell Zing Rewind. Some people like to get the micro vacuum attachment set so they can vacuum out their keyboards. (I'm bad and just shake mine upside down)
So the Bissell Zing Rewind would be a great vacuum if you live in a small apartment and have a lot of hard surface floors.
[amazon_link asins='B00AZBIXHG' template='ProductCarousel' store='cleanpantry-20′ marketplace='US' link_id='5765cba9-cb0a-11e7-a3eb-a5e20f552ac3′]
The Quietest Canister Vacuum
Electrolux EL4021A
Like the Zing, this is a bagless vacuum cleaner. That allows you to keep it cleaned out after each vacuuming session and maintain a super strong suction. You'll never have to worry about needing a vacuum cleaner bag again.
The Electrolux also has HEPA filters that capture 99.97% of airborne particles. You will need to replace the filter according to the owner's guide.
This vacuum cleaner also comes with a 3-in-1 crevice tool, dusting brush and upholstery cleaner.
Electrolux has a family of silent vacuum cleaners. Some have bags and some use the bagless cup system. The EL4021A has the lowest motor power coming in at 1080 watts. This is strong enough to clean the majority of homes. If you have deep shag carpeting, you may want a stronger vacuum cleaner.
For the price, this is a great vacuum that's lightweight and easy to use.
[amazon_textlink asin='B01J8AYAT4′ text='Electrolux EL4021A' template='ProductLink' store='cleanpantry-20′ marketplace='US' link_id='351a1401-cb16-11e7-b9d9-7da24536fedf']
Best Canister Vacuum for Pet Hair
Miele Classic C1 Cat and Dog Canister Vacuum Cleaner
The super powerful Miele Classic C1 has five levels of height adjustment and can really suck the pet hair out of your carpeting. The bristles on the beater bar were also designed to help lift hair out of your carpeting.
What I also love about the C1 is that it is compact and lightweight. It's very maneuverable so you're not stopping and going back to move the canister as you vacuum.
Miele Classic C1 also has an Active AirClean filter to capture 99.9% of airborne particles while also eliminating pet odors. You will need to replace the filters according to the owner's manual.
Also, the Miele uses a bag to collect debris.  As I mentioned in my other post, this is good if you're highly sensitive to dust. Even when you're careful, emptying out a debris cup can get some dust back into the air. The bag holds it all in, and you just toss it when it gets full.
To maintain strong suction, remember to keep your eye on the indicator so you know when to replace the bag. My husband would often forget and grumble that the vacuum wasn't working. Then I'd point out the light was on. I digress.
Miele has been around for many years, and this is a well-loved vacuum cleaner. If you buy this, it will be the last one you need for a long time.
[amazon_link asins='B072JGWYDG,B075QL45RW' template='ProductCarousel' store='cleanpantry-20′ marketplace='US' link_id='6d50619f-cb17-11e7-b03c-236293df8650′]