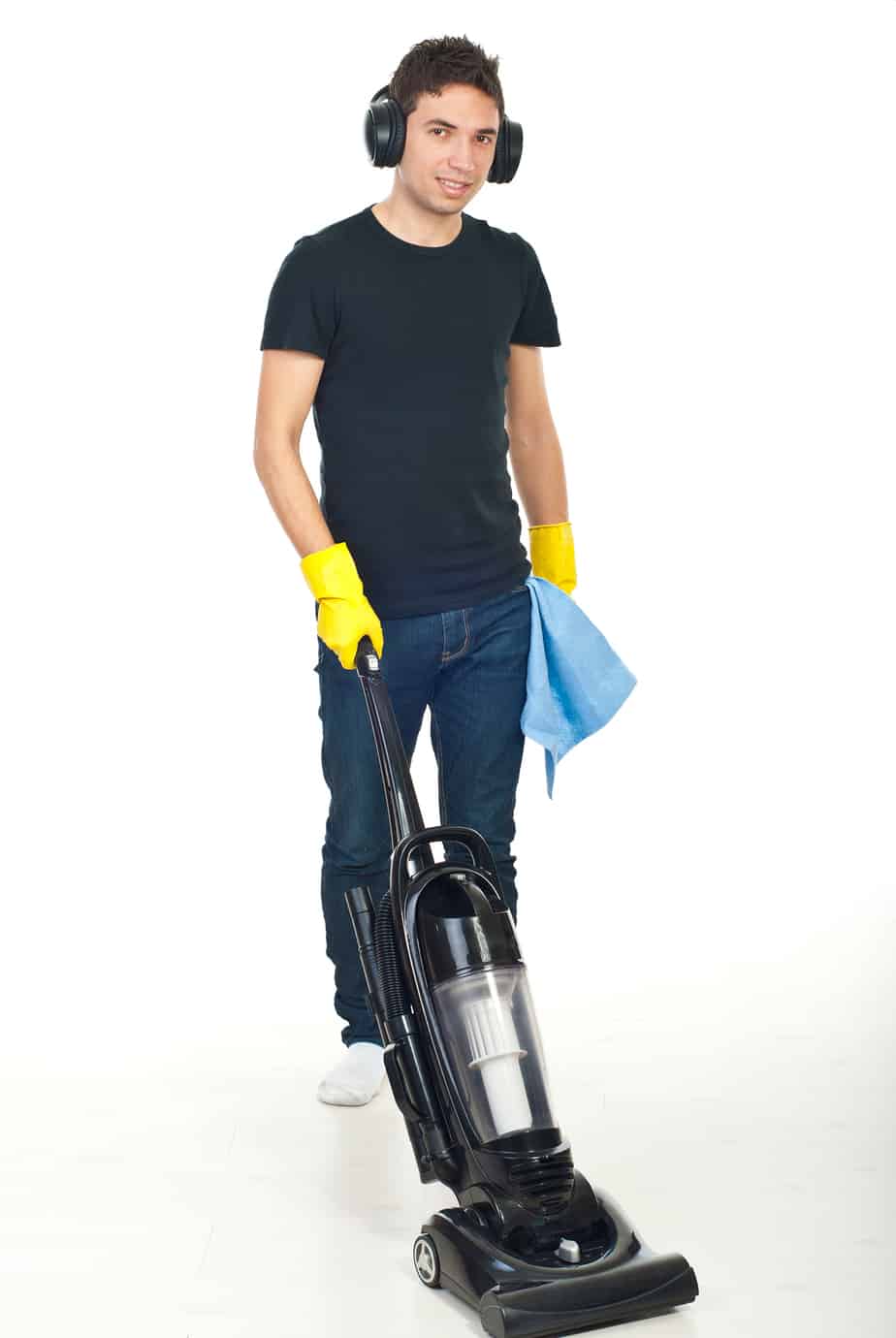 The Three Best Battery Powered Vacuums
Why would you like battery powered vacuums? They tend to be smaller and lighter than regular vacuums. They're also quite powerful. There, we're done.  Just kidding.
You came here to learn the best ones, right? So let's dive in and look at what makes a good battery powered vacuum.
Pros of Battery Powered Vacuums
The best thing about a battery powered vacuum is that you're not tied to where there are electrical outlets. Never again will you have the vacuum at the bitter end of the cord while trying to vacuum that extra two inches. And then the cord pulls out.
You also no longer have to worry about the cord tangling up on itself.
Most cordless vacuums are bagless as well, so you can empty it out as you go instead of having to stop what you're doing and change the bag. Nothing is more annoying than needing to vacuum before company comes over and discovering you're out of vacuum cleaner bags.
Cons of Battery Powered Vacuums
The battery can run out before you're done, and then it takes awhile to recharge. Different vacuums have different battery life and recharge times. I looked for the longest life I could.
Battery powered vacuums aren't as strong as most corded vacuum cleaners. So if you need to do deep cleaning, these aren't the best.
Three Best Battery Powered Vacuums
What I looked for were easy to use and to maintain as well as good battery life. It was also important to find a reputable company with good customer service.
I also looked for a light weight coming in at under five pounds. I wanted you to be able to convert from a stick to a hand vacuum.  I love using a hand vacuum in my car and on the stairs.
And I looked for a vacuum cleaner that can switch quickly between surfaces. You don't want to have to pause and make adjustments when you're vacuuming.
Dyson V6
This is the entry level product in the Dyson line of stick vacuums. It has up to twenty minutes of vacuum suction action. What I also love is that the beater bar head is motorized and does an excellent job of cleaning carpet. Also the bristles are the full width of the beater bar head, so you can get right up to the edge when vacuuming.
The Dyson has a canister to catch all the dust and hair and stuff. It's easy to pop out and dump into your garbage can. The wand is also light enough to clean the cobwebs off of the ceiling. And it's very convenient for cleaning stairs.
I appreciate that the attachments are easy to get on and off. I can go from a long wand and beater bar head to a crevice tool in less than 30 seconds.
What don't I like? My hand gets tired holding down the trigger. I do wish there were an on-off switch instead.
So why the entry level over the middle or high-end? For the price point, you get a really good vacuum cleaner that does a good job, is lightweight, and easy to use.
[instantazon id='wpis_1498861550′]
Hoover BH52210PC Cruise Cordless Lightweight Stick & Vacuum Cleaner
Like the Dyson, the Hoover BH52210PC is lightweight. You can easily use it to clean the tops of your draperies and clean your blinds. The Hoover battery lasts up to thirty minutes. And it does have an on/off switch so your hand doesn't get tired holding down the trigger while vacuuming.
Why don't I rate this one higher than the Dyson then? The Dyson beater bar brush is much better which means you're going to clean your floors better. The Dyson also is easier to maneuver. And the Dyson is more powerful when it comes to suction.
Both are quick at swapping out the accessories. And the price point is lower for the Hoover. So you need to look at your budget.
[instantazon id='wpis_1498863092′]
Bissell Multi Reach Cordless Stick Vacuum 2151A
Like the other two, the Bissell is lightweight.  Its battery can run continuously for up to twenty minutes.  And like the Hoover and the Dyson, the beater bar is motorized.
What is unusual about the Bissell is that it has build in LED lights so you can see where you're vacuuming. It's just like a real vacuum cleaner. The suction is strong on this cordless vacuum. It's a bit stronger than the Dyson.
The reason why this one is in third place is because of the price. It's the most costly. However it is less expensive than the higher end Dyson models, so that's why it's here. You get a great vacuum at a cheaper price.
 [instantazon id='wpis_1498863056′]